Eric Friedman
Oct 21
De La Vega - construction near my house
Oct 20
The new Foursquare advertising campaign is now live!
"Foursquare learns what you like and leads you to places you'll love"
Oct 19
nasa trying to eat the moon
(Source: unknownskywalker, via airows)
Oct 16
Oct 14
The Battle for the Default Way
The Battle for the Default Way
I recently finished reading the Everything Store about Amazon and can highly recommend it. It's a business book, but also tells the amazing story about how Amazon came to exist and the way in which they battled through tough internal and external problems.

One theme throughout the book is the focus on being the default way in which people shop online.

Each business decision made seems to…
Oct 12
A few days ago, Ethan blew up on the internet. Ethan is both a person and an app. Its creator, Ethan, first introduced his app on Product Hunt:

Hi I am Ethan, who made Ethan, a messaging app for messaging Ethan. Ask me anything I'm here. To chat privately, find me on Ethan.

I read his…
The barriers to entry are falling. If you look at the web in some areas/decades you don't see everything making sense (see Geocities) and experimentation is fun and leads to interesting things in the future.
Oct 07
Building the Sales Machine Event: Steli Efti - CEO of Close.IO
Building the Sales Machine Event: Steli Efti – CEO of Close.IO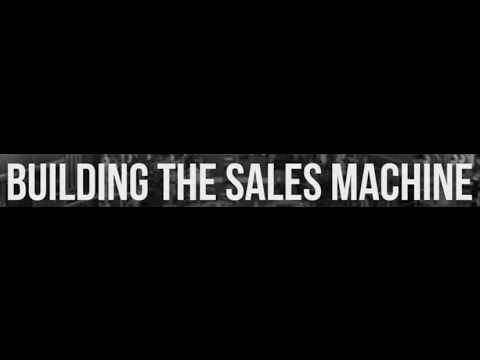 Every quarter or so I help co-organize an event called Building the Sales Machine focussed on getting together the people in NYC who are building great sales organizations.  Whether its a small startup or a scaling sales enterprise, we cover a wide variety of topics.

I had the pleasure this time around of hosting Steli Efti who is the CEO of Close.IO.

I got the pleasure of meeting Steli by…
Oct 06
Announcing the Jobs52.com experiment: a new way for employed people to find their next job
Announcing the Jobs52.com experiment: a new way for employed people to find their next job
I know a lot of people looking for a new job — almost all of them are currently employed. To try to solve this problem a friend and I launched Jobs52.com

Why?

On a weekly basis I hear from old friends, colleagues, and folks just looking for advice on how to get to their next job. I try to be helpful, point them to my thoughts on the subject, and give them my advice. Over the past 6 months or so…
Oct 03
[video]
Sep 12
[video]